3475 Albert Street, Regina
Admission is free
Monday, Tuesday, Wednesday: 10 AM – 5:30 PM
Thursday: 10 AM – 9 PM
Friday: 10 AM – 5:30 PM
Saturday: 10 AM – 5:30 PM
Sundays and Holidays: 12 PM – 5:30 PM
Closed on Christmas Day and New Years Day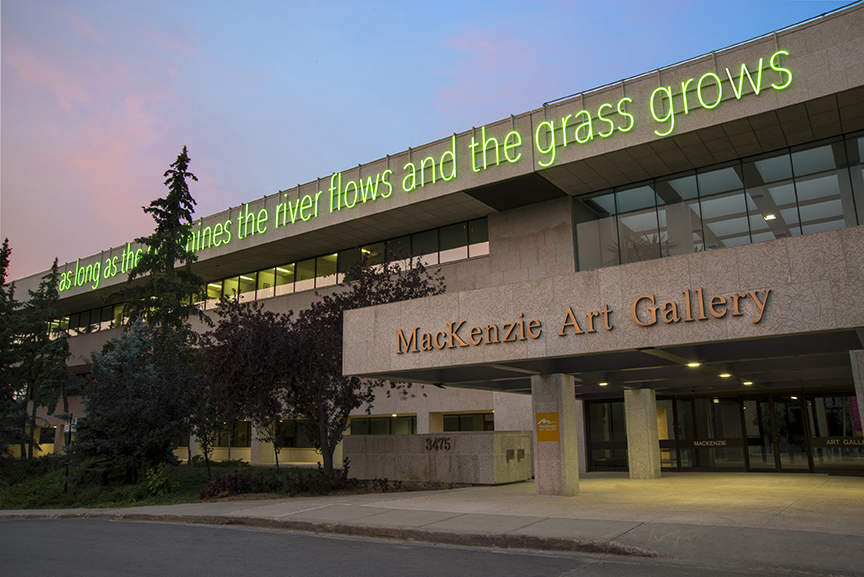 The MacKenzie Art Gallery (MAG) is Saskatchewan's oldest and most comprehensive public art gallery. Programming primarily contemporary art, the MAG addresses an encyclopedic range of visual art and culture, and is an international leader in Indigenous art. Purpose-built and maintained to Class A Museum standards, the MAG permanent collection spans 5,000 years of art with nearly 5,000 works.
The MAG was founded on the collection of its namesake, Norman MacKenzie (1869–1936), who bequeathed his collection to the University of Saskatchewan (Regina College), now known as the University of Regina.
Opening in 1953 as the University art gallery, the MAG maintains a nationally unique partnership with the University of Regina. It is located on the edge of the 2,300-acre Wascana Centre, the largest urban park in Canada. Wascana Centre was designed by renowned modernist architect Minoru Yamasaki. Yamasaki was the designer of the original World Trade Center in New York, in addition to the University of Regina's Dr. Archer Library. Wascana Centre is a notable artifact of modernist design heritage. Today this park is a national treasure, where science, culture, education and nature meet.
The MacKenzie Art Gallery is located 2.7km from the University of Regina campus (approximately a six minute drive or a 30 minute walk).
Click here to visit the MacKenzie Art Gallery's website